Rebelle is growing!!
The Rebelle Community is expanding with a new chapter, led by local leaders in Lancaster, PA! We have heard from Rebelles near and far that they want to be connected in between our conferences, so we have created a way to do just that!
We want to introduce you to our Lancaster leaders:
Chapter Founder
Connecting women has always been my passion. I'm thrilled to bring Rebelle to Lancaster and create a safe place where we can come together through our shared experiences.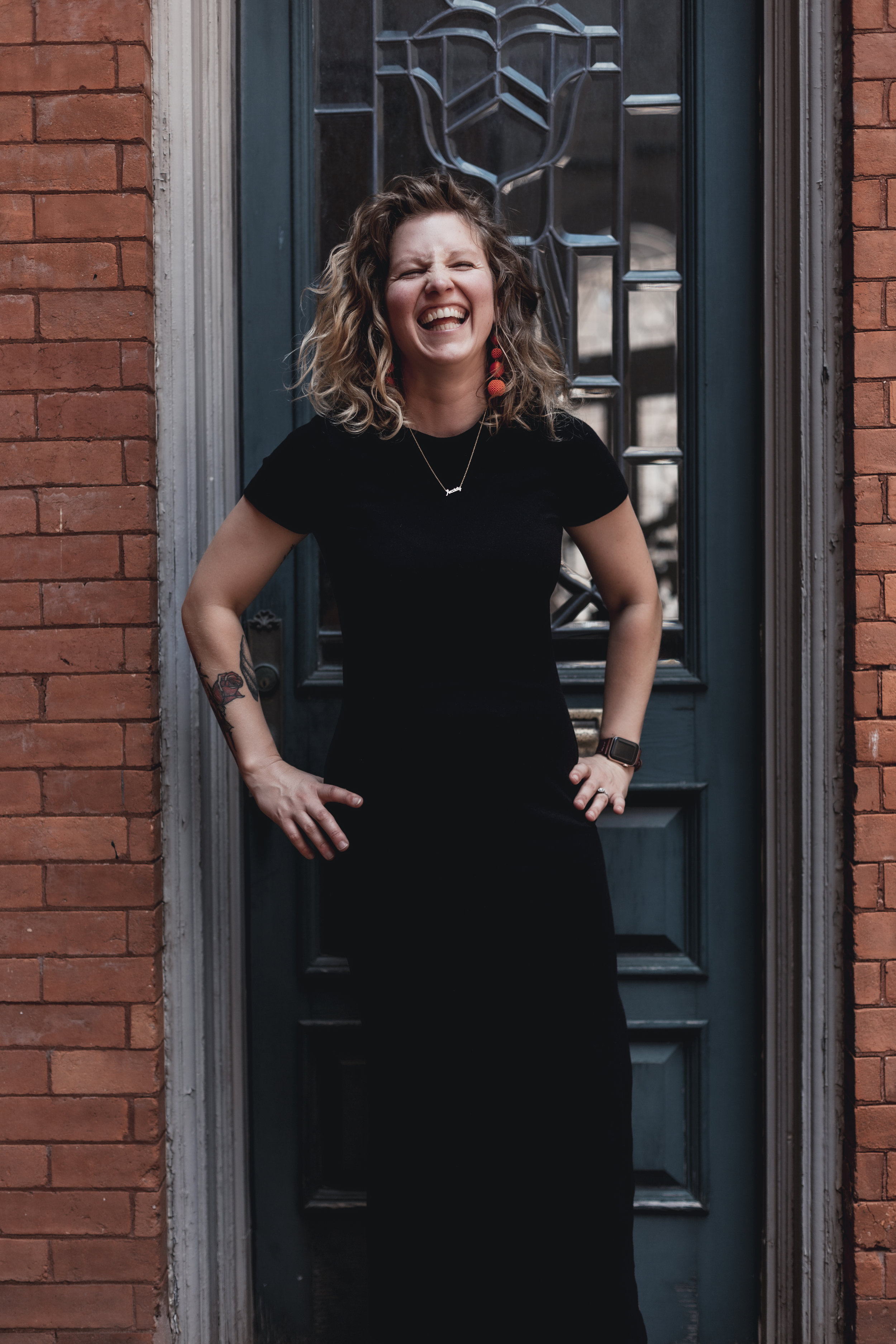 Event Logistics
Quirky old soul. Dog mom. Sunshine. Craft beer. Foodie. Anxiety. Sharing life's journey with my better (and funnier) half. Let's do this damn thing!
Our Lancaster kick-off event is September 19th at 6pm
Here is what to expect for our first event:
You'll hear from four amazing women as they share stories of how they tap into their connections and create supportive communities that carry them through the best of times and the worst of times.
We asked Rebelle Con founder, Shannon Siriano Greenwood, to share about the expansion:
Rebelle: Give us the details, when is the first event in Lancaster and what can we expect?
Shannon: Yes!!! The launch event is going to be on September 19th at Luca Creative Co, an all woman creative agency. A bunch of the Richmond team members are making the trip for the event. Carmen and Cindy, our leaders in Lancaster, are working super hard to send invitations to women locally, but we know there are so many people that we would love to be there. If you know anyone awesome in Lancaster, please spread the word so we have a full house! Carmen is going to be moderating a panel titled: The Community Builders, and the speaker line up is totally great, really interesting women will talk about their own community and how they cultivate relationships. You can find the info on Eventbrite. September 19th - 6pm.
Rebelle: You know we want to know, why Lancaster?
Shannon: We have a great leader in Lancaster, that's why. My college roommate (all 4 years) lives there. Carmen came to the Spring Rebelle Conference and said she wanted to start something similar where she lives. She totally gets our whole vibe. She is all about connecting people and creating opportunities for collaboration. We have been in discussions about expanding our Community chapters, and this was the perfect way to do it.
Rebelle: What are you most excited about the expansion?
Shannon: I am super excited to connect with a whole new community of Rebelles. Once we said we were going to Lancaster, it was amazing how many connections we already had there. One of our regular attendees and former swag bag sponsor, Julie Purcell of For Womankind is there, Tara McMullin who is speaking at the Fall Rebelle Con is there, and so many great women who are jazzed about the idea of their very own community.
Rebelle: How is it going to work? Are they doing their own thing or is it all connected to the Rebelle home base?
Shannon: We are all connected, but each Chapter Founder has the ability to create programming that works for their own local community. The Rebelle Con team is spread across the country with one team member in Canada. Even though geographically we are all over, we all come together regularly to voice how we want the organization to grow and share ideas and support to one another.
Rebelle: Do you have plans to launch other chapters in other cities?
Shannon: That is the goal. We are using Lancaster as a beta with the hopes of streamlining our processes and then hope to launch a handful of new chapters early 2020. We would like the next group of chapters to launch together so that the leaders can be their own little community.
If you are in Lancaster (or know someone who is) join us in celebrating the launch of Rebelle LNS at Luca Creative Co, an all-female creative marketing team focused on helping clients build their brand, create captivating content, and reach new customers.
Thanks to our host, Luca Creative Co.'s CEO, Emily Hess. We cannot wait to hang in your swanky space!